Autel 1-Sensor MX-Sensor integrated both 315Mhz and 433MHz frequency in only ONE TPMS sensor. This saves a lot of cost for car repair shop for TPMS service. And it will be much easier for there stock management.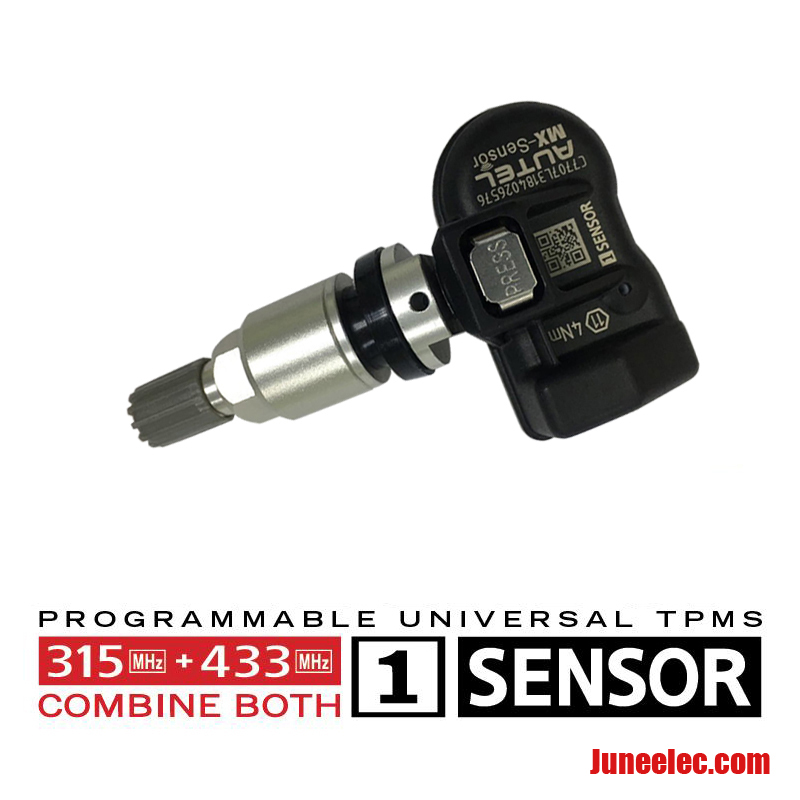 This 1-Sensor can be programmed by any programming tool from Autel, either TS508 or TS601. And it supports maximum 16 sensors programmed at same time to improve the efficiency. But you'd better update your tool in newest software for this new sensors.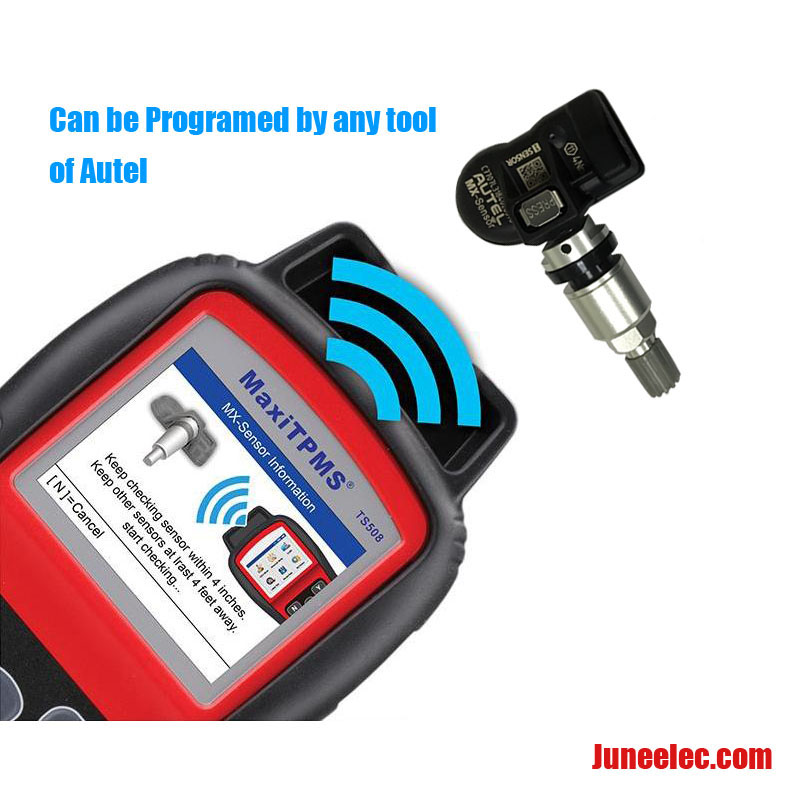 Cosidersing the winter tire, snap-in rubber valve is available for free change by customers by hand. Just Press the metal logo on sensor "Press" to make them free change.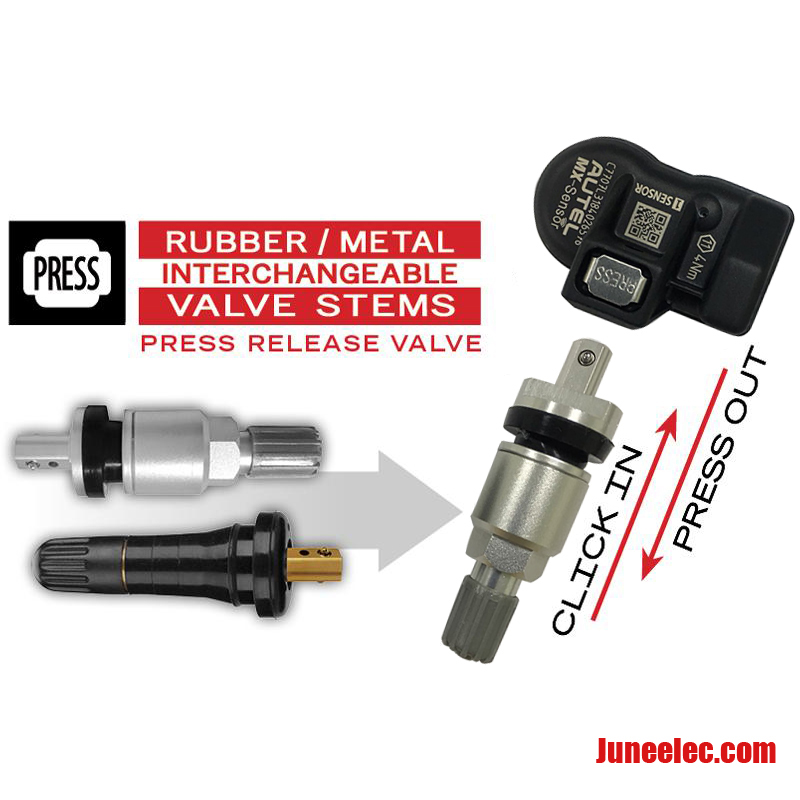 To make your work highly efficent, pls feel free to contact us at www.juneelec.com. Call Mobile or Wechat: +86 185 6575 0879.