Blog
Car Multimedia Parking Sensor With Original Camera
Car multimedia parking sensor with original camera VD01-4S1 is a very good parking sensor works
with multimedia parking sensor. Drives love it very much. All are send as agreed on email.

It send out parking distance, rear image, LED color light, A virtual car mode and beeper sound to alert drivers for
safety parking with cameras. And send out parking distance, LED color light, A virtual car mode and beeper sound
if without cameras.
IN01 Series Camera Interface for Audi A1/Q3/A4L/A5/Q5/A6L/A7/Q7/A8L/A6
IN01 camera interface is suitable for audi. There is parking guideline with original radar
detection image output. Front camera and rear camera can be switched automatically.
Support for 400×240/800×480 screen. No need to connect to ACC+ and Ground, except
the power for cameras. No need to cut any cables of the lovely cars. And universal RCA
connector for any third party cameras and DVRs.
But it needs to connect the white cable of camera to reverse light, if your car is manual
transmission. If change front camera to a DVR, you need to press NAV to switch to shift
from rear camera. DVR and Front camera cannot be used at same time.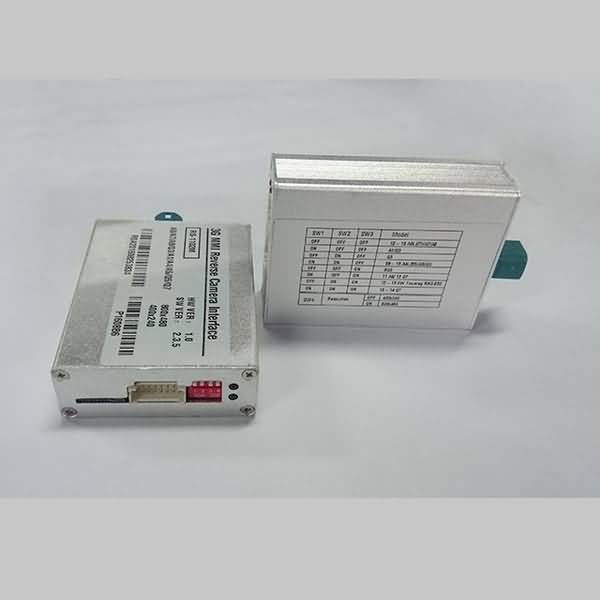 Front and Rear Parking Sensors for Car, Suv, Bus, Van and Truck
CD01-4T2 front and rear parking sensors can be installed either as front sensor or
rear sensors. Sensor detection range is from 0-2.5m. Display will work from 30cm-2.5m.
Alone buzzer and display built-in buzzer will bips from 30cm-1.5m. The data transimission
can be meter or feet by a switch button on LED display.
CD01-4T2 installed as front sensor, there is speed mode and brake mode option for your
choice. Connecting the white trigger wire to speed line or brake light to choose the activiation
mode. It will work when speed should be less than 12Km/h or put feet on brake.
However, you can also adjust the dip switch 3 to limit the detection for side sensors. If sensor
sensitivity is too strong to make false alarm, you can choose switch 3 to limit side distance to
80cm to avoid too wide detection.
What's more, it also work for SUV with spare tyre or tow bar. There is a dip switch 4 for 25cm
offset for CD01-4t2. Adjust the switch to fit for the spare tyre or anthing that is within 25cm and keep statistic.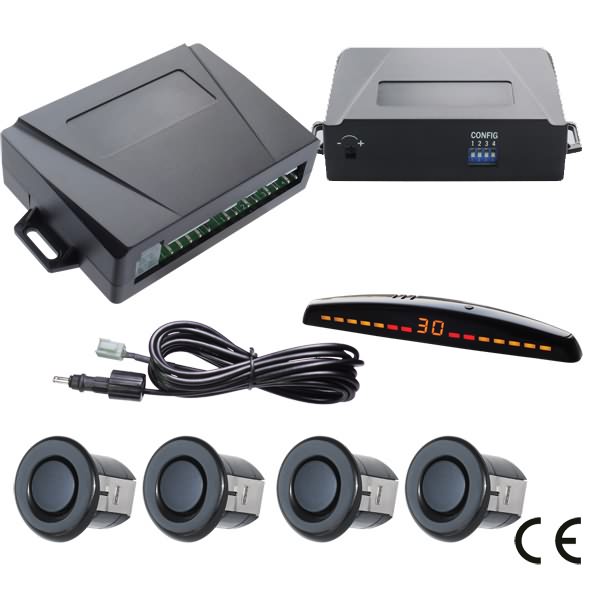 IN01 camera interface work for Audi A4, and also work for A1/Q3/A4L/A5/Q5/A6L/A6/A7/Q7/A8L.
This interface can make reversing much easier with front camera and rear camera.
The parking image will be changed automatically from rear to front camera. It's a
plug & play interface, and no harm to any original cable. And work for either 7 inch
bigger screen or smaller screen.
But it should be installed in glove box, not in the rear trunk, since the interface cable is not long enough.
Audi A4 front camera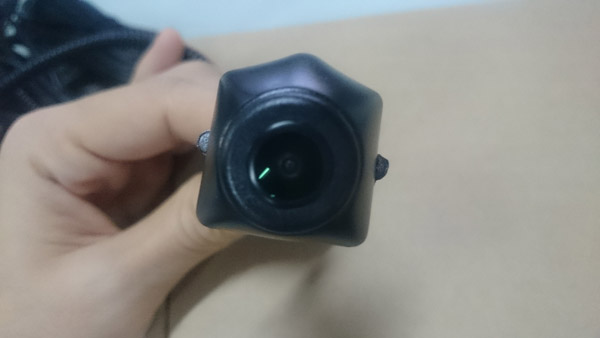 Audi A4 rear camera
IN01 camera interface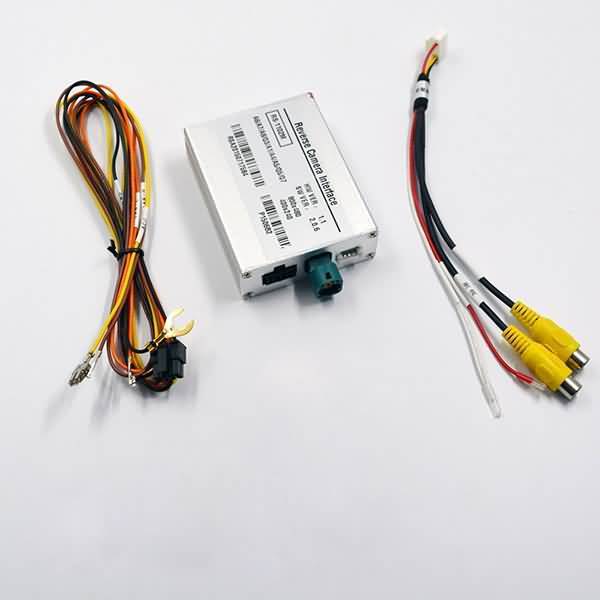 Installation