CD02-4T2 best rear parking sensors
CD02-4T2 best rear parking sensors
CD02-4T2 best rear parking sensors
Key Features
Button on display, you can choose to turn on/off buzzer, or to choose distance readout in M, CM or Feet.

Multiple display installation to be put it on dashboard, upside down upon mirror, or at the rear of the car.

Universal for Front and Rear

Brake activate or speed activate for front system

12V/24V working voltage, support for bus, too

25cm offset for spare tyre and tow bar, system will not alert within 25cm.

Corner sensor limit distance to 80cm, avoid false alarm on side obstacles

Thicker cables for stronger pull force

15s faster response from obstacle to control box

Smart tracking detection for moving obstacles

Better level of anti-interference owing to better capacitor of wave filter and software

Adjustable range and sensitivity

Adjustable volume control for hidden speaker

Free of false alarm

Buzzer alert range: 0-1.5m for rear, 0-80cm for front 

Display alert range: 0-2.5m for rear,0-1.2m for front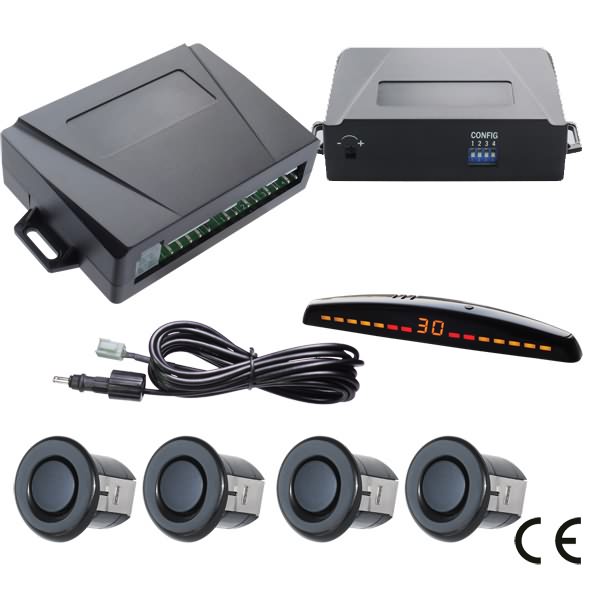 Model No.: CD01-4T2 Product Specifications
1) Car Front & Rear 4 Parking Sensor System, fit for all passenger cars;
2) Fast response time from 0.12s to 0.2s;
3)Sensor detection range: 0cm~2.4m;
4) Display range: 30cm~2.4m;
5) Advanced self-diagnosis with error indication;
6) Working weather:-30℃ to +80℃;
7) 4*T2single angle sensor, 18.5mm plastic flat, 2.5m cable with IP67 waterproof connector;
8) DSP01 display, 2 Color LED 2 Channel w/ Buzzer built-in & Digital Readout; On board, upside down and upside down from mirror installation.
9) Power Input: 12~24V DC. Built-in resettable PTCs to protect the circuit.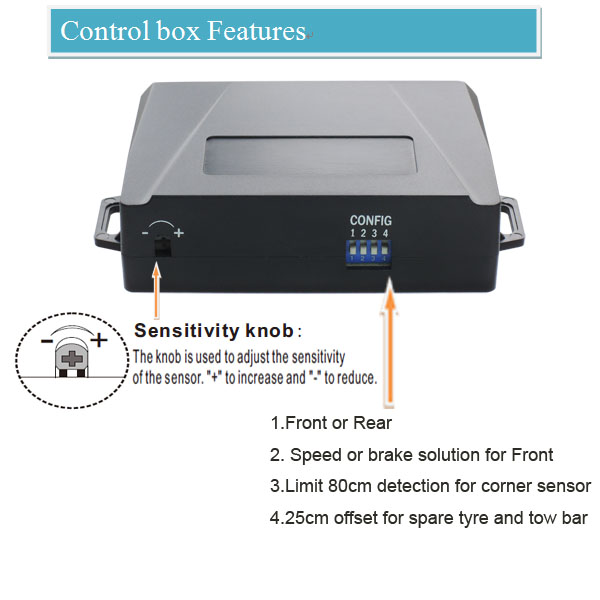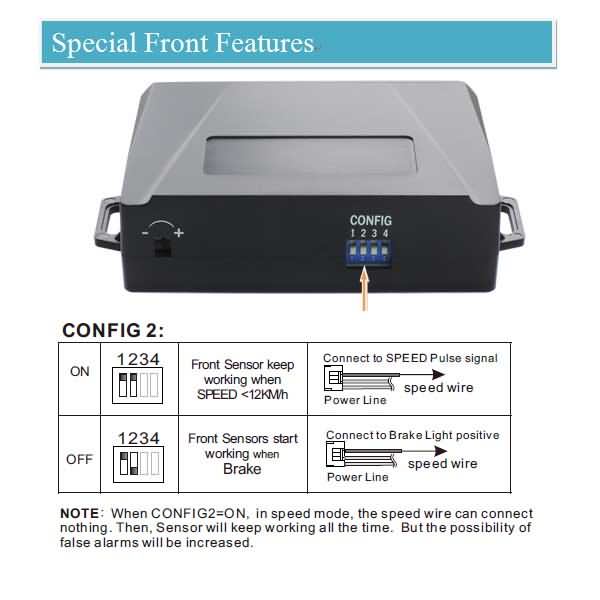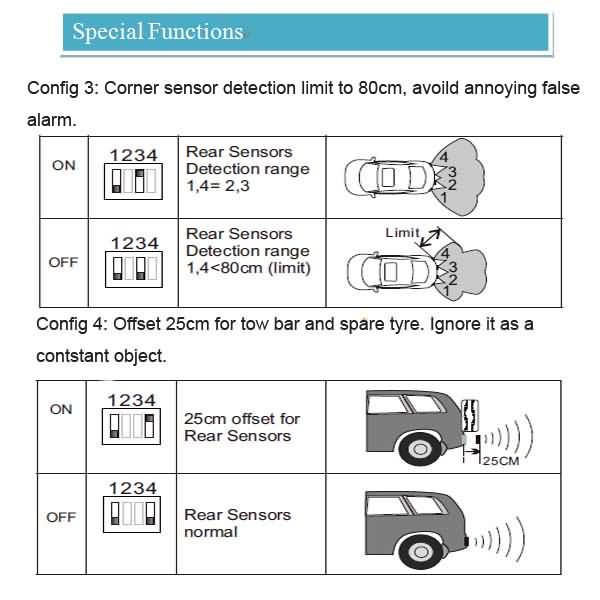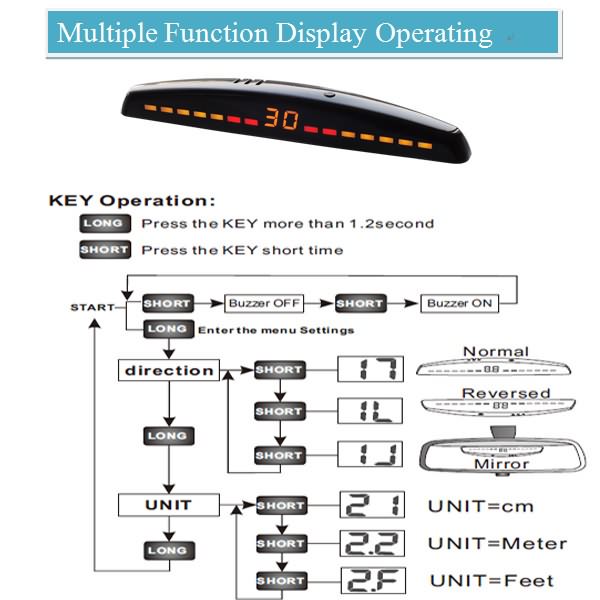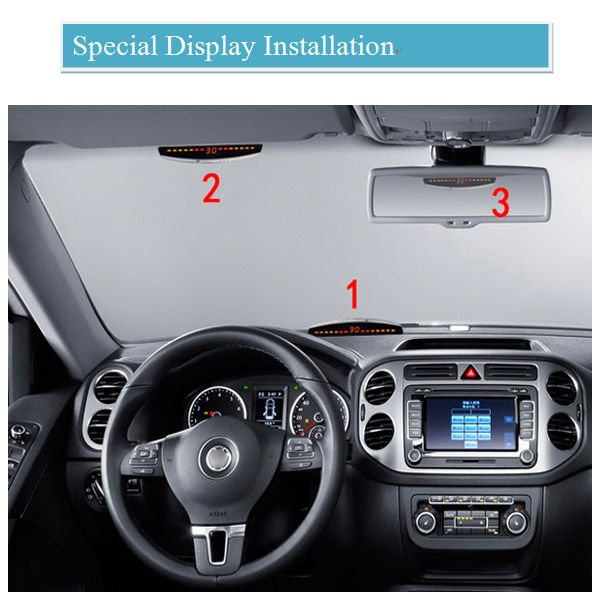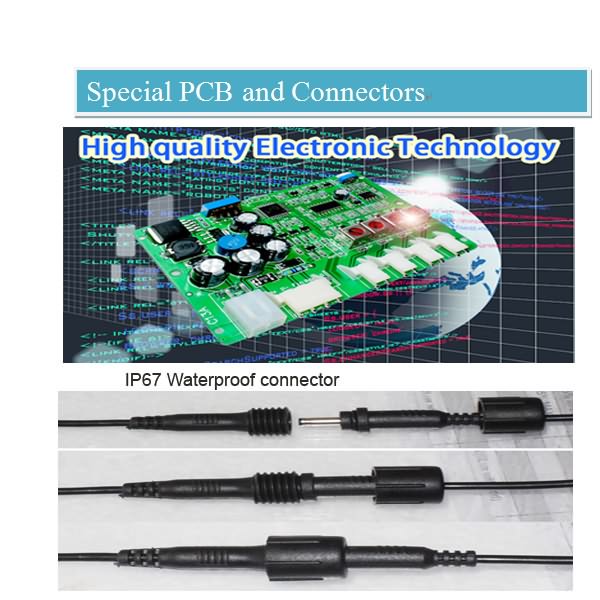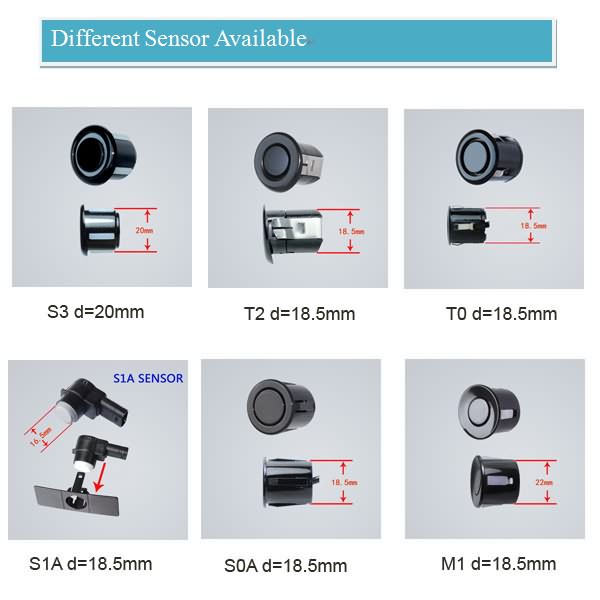 Products are designed by engineer with more than 12 experience. High quality, competitive price and fast delivery are what we aim to do all the time. Enjoy your driving easy and safe, pls do not hesitate to leave a message to us.