Honda Original Screen Car Front and Rear Sensor 8 Sensor Parking Sensor System
Honda Original Screen Car Front and Rear Sensor 8 Sensor Parking Sensor System
Honda Original Screen Car Front and Rear Sensor 8 Sensor Parking Sensor System
1.Honda cars have position for parking sensor, please do not drill holes freely.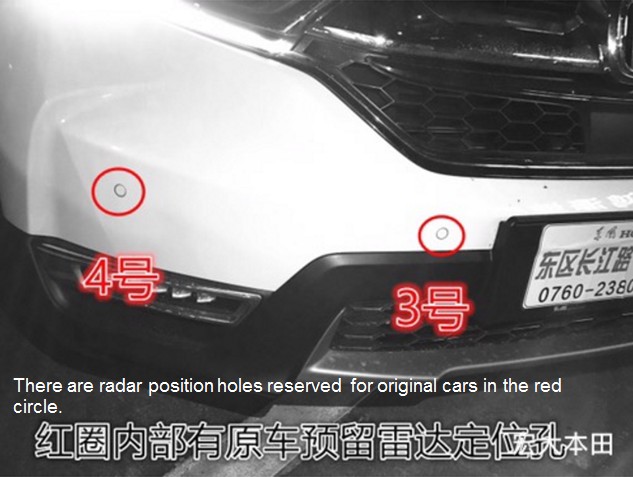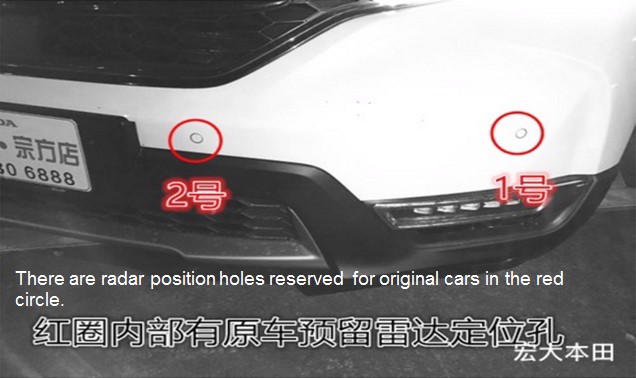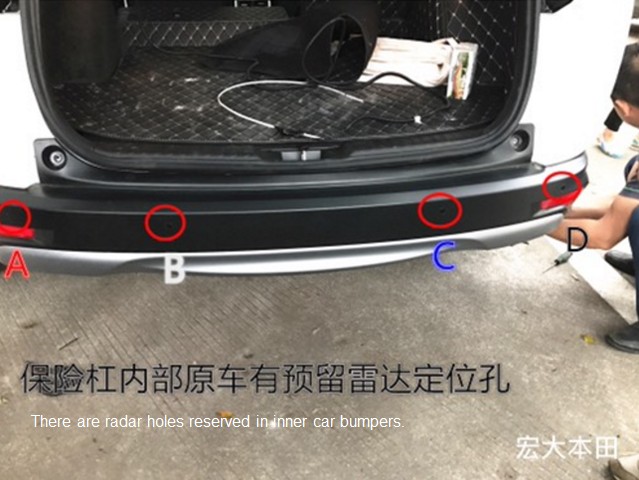 2. Sensors must be mounted horizontally in parallel on the bumper, rather than vertically for the
flush mounted 16.5mm OE sensors.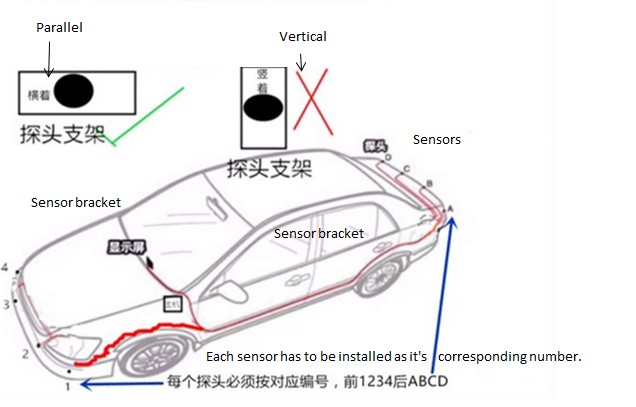 3. Remove these buckles from the front tires!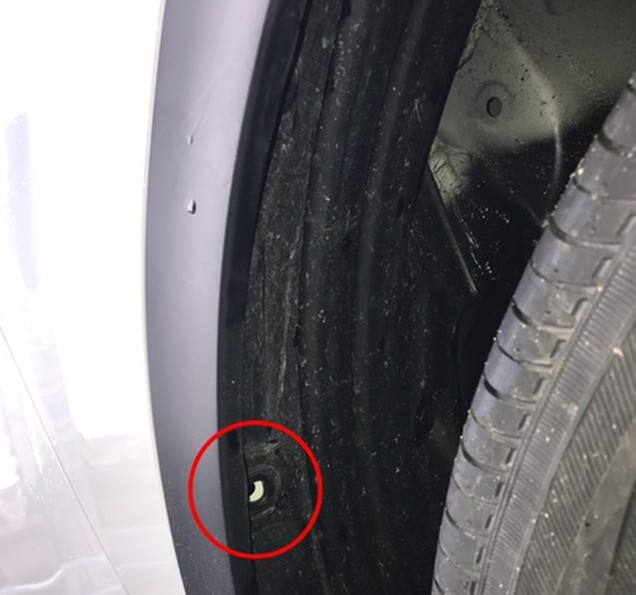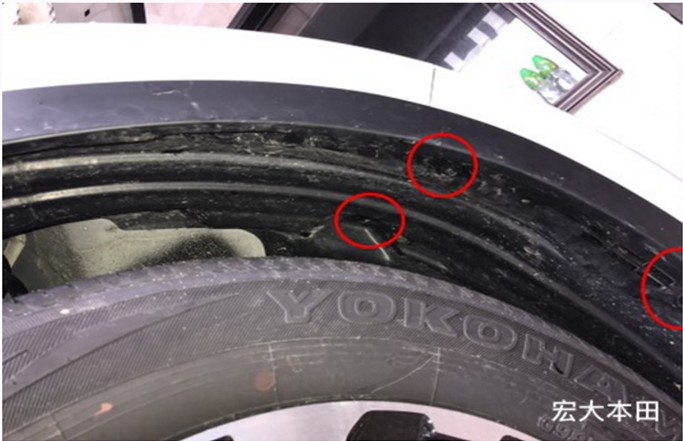 4. Remove the front tires from these buckles and Phillips screws.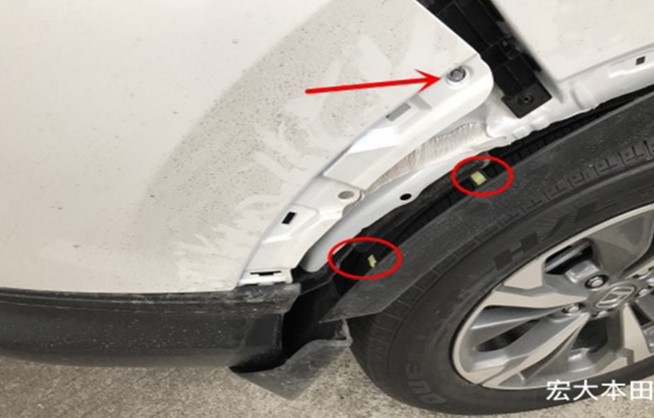 5.Step down the bumper! Find the 8 positioning holes reserved for the original car inside.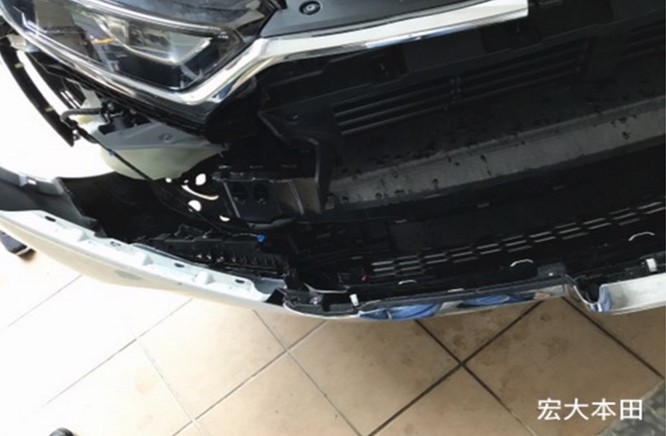 6.Find the positioning hole and then click on the center point as the following picture!
7. Then open the hole from the outside as the picture shown !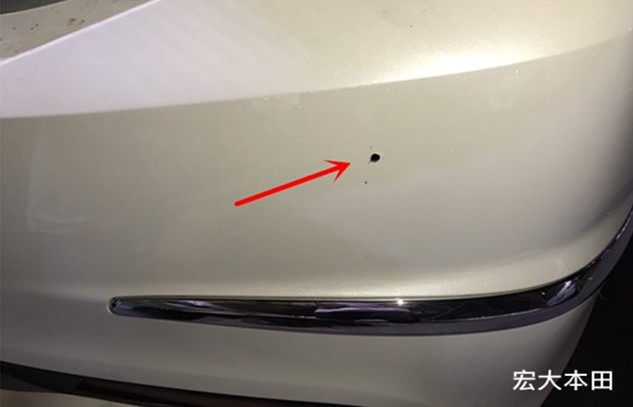 8. Open the hole from the outside to the inside! Pls check following picture for reference!
9. As shown in the figure, the positioning inside the front bumper is reserved!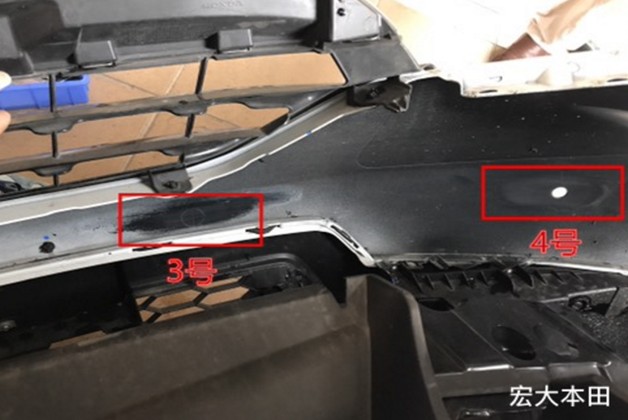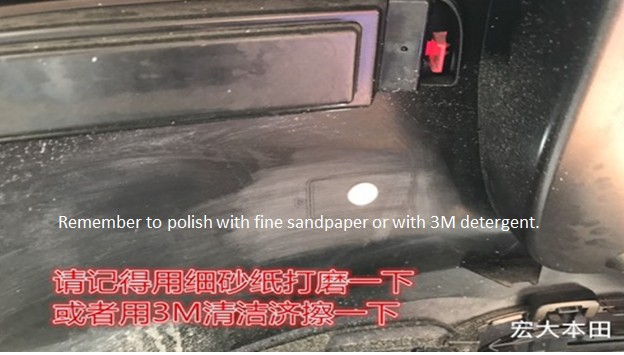 10.After polishing, clean it with a good 3m detergent!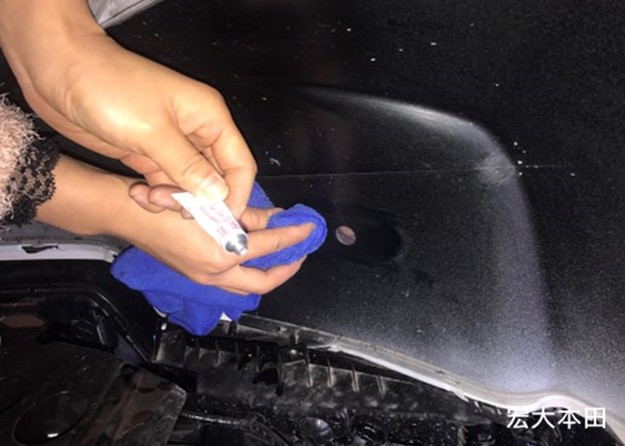 11.After the radar probe holder is attached to the 3m film, the bumper is lower than the thickness!
When the thickness is inconsistent, you can use the matching ring as shown in the figure!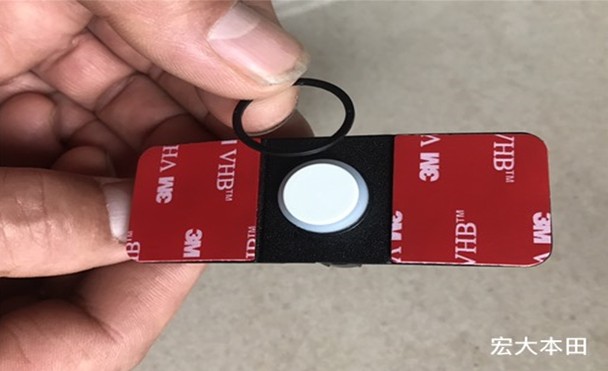 12.Sensor must be mounted horizontally! Mounted vertically or diagonally is not allowed.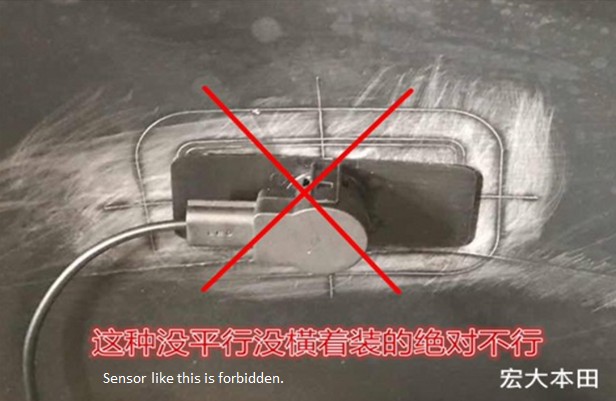 13. Remove the buckle or screw of the rear bumper.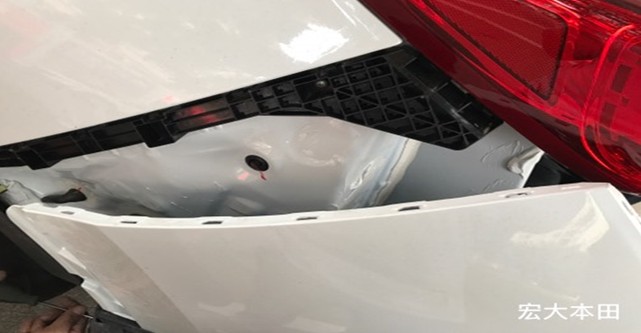 14.Find the 4 positioning holes reserved for the original car in the rear bumper.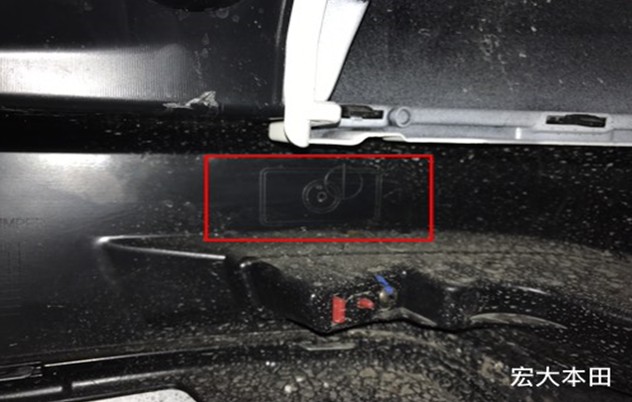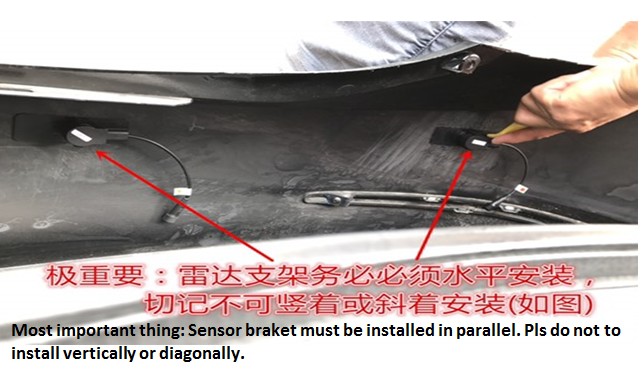 15.Please check following picture after installation.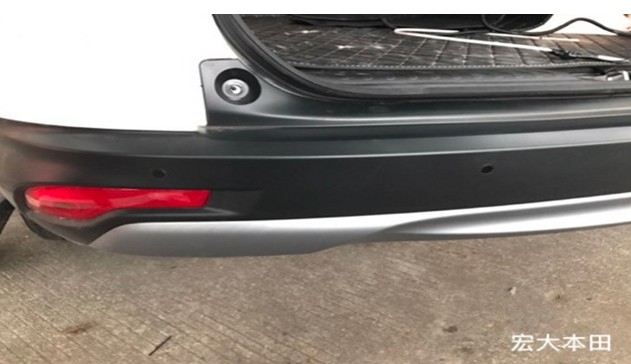 16. Popped up the buckle with a flathead screwdriver in rear trunk!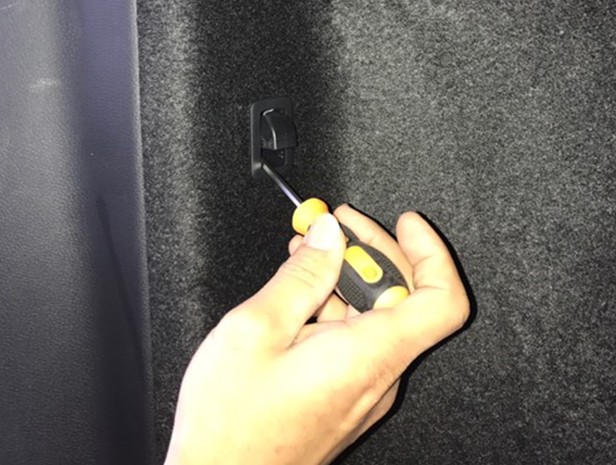 17.After the radar probe is installed! The wire harness goes to the front from the edge of
the sill in the direction indicated by the arrow!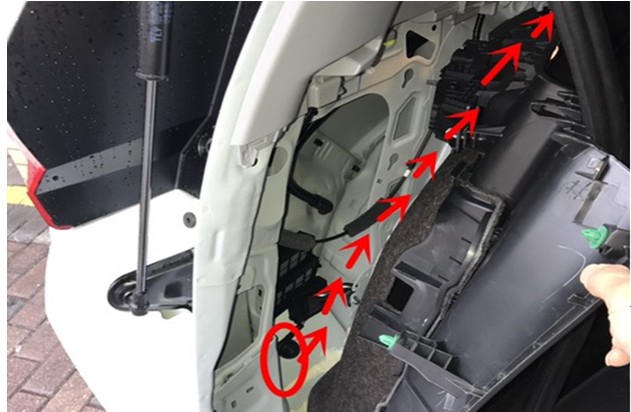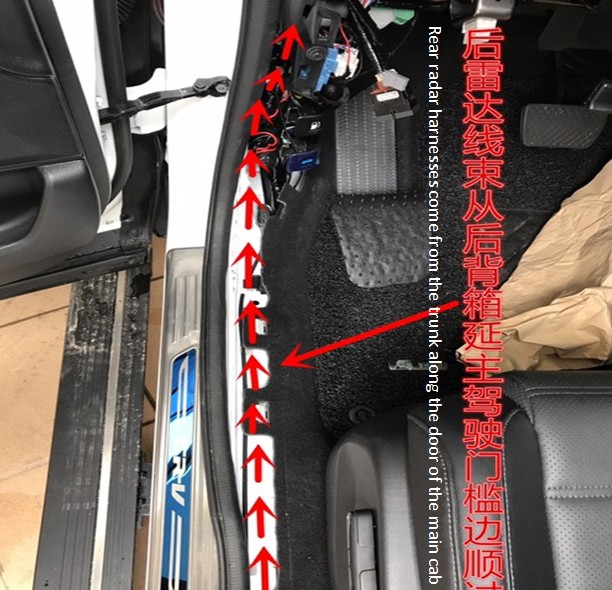 18.No need to break the line. Just plug in 2pin white canbus connector to canbus port under the steering wheel. No need to remove
the radio anymore.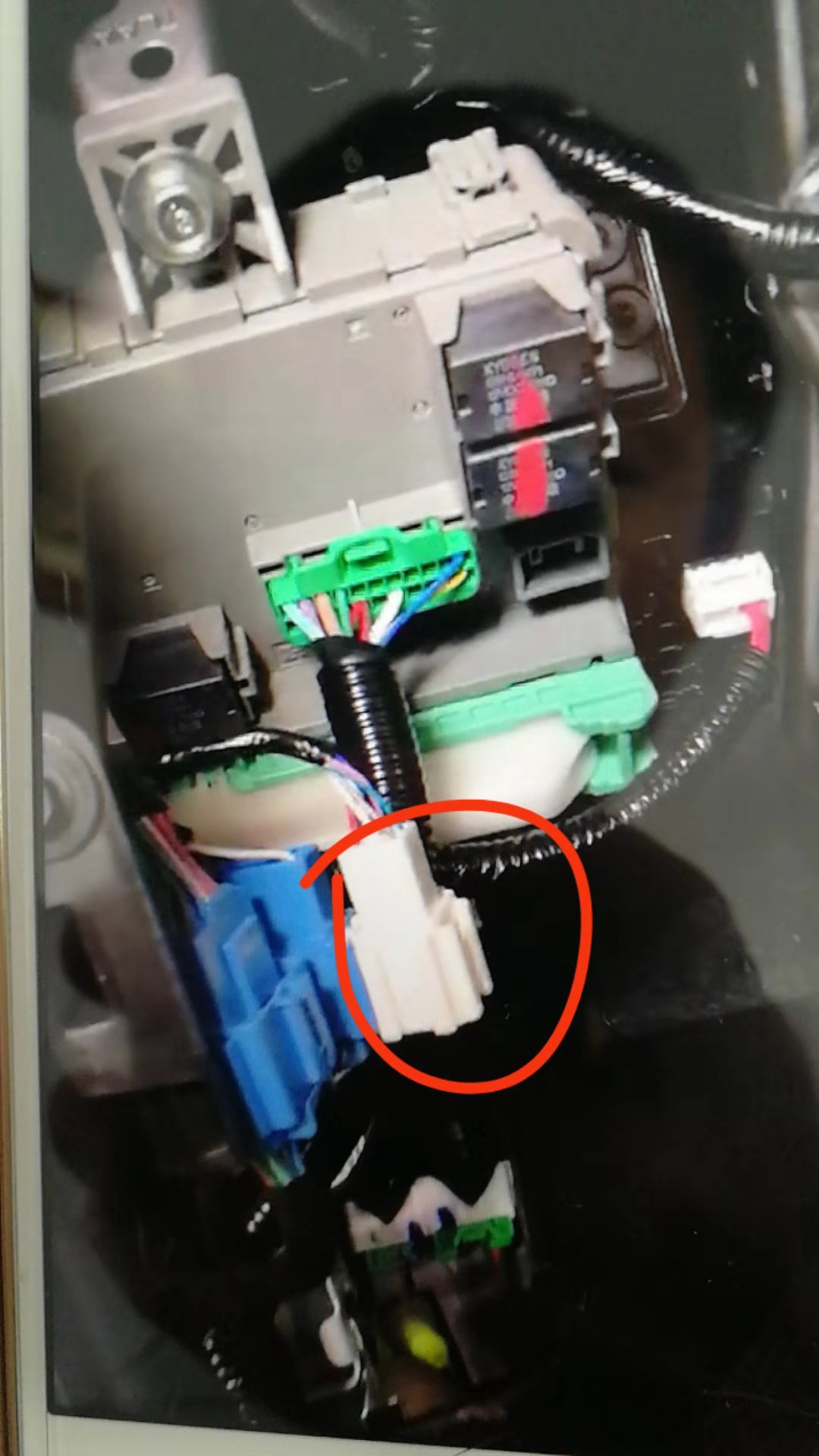 19.Radar switch and host installation location! Be sure to install as shown in the picture!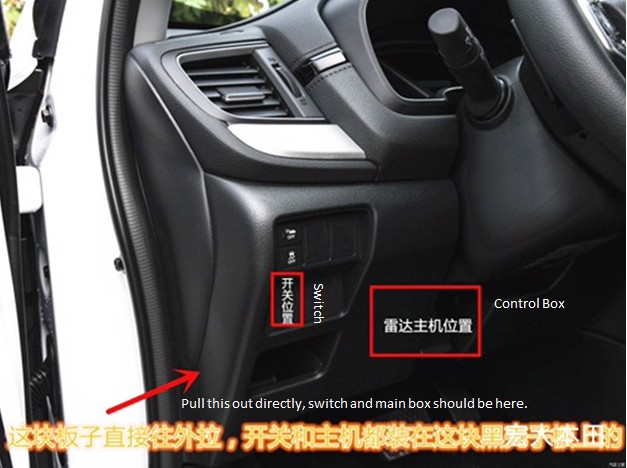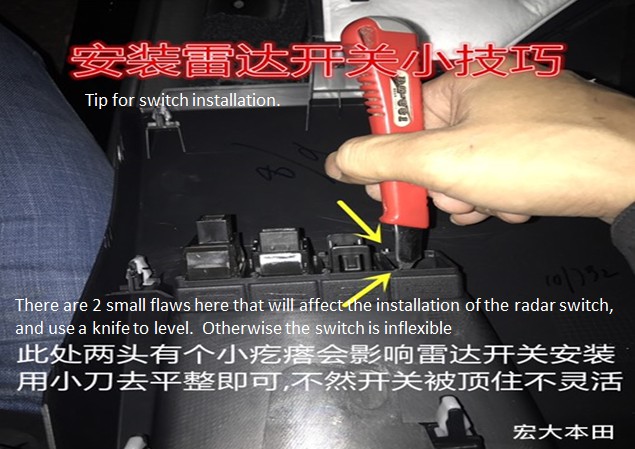 20.The main unit must be installed here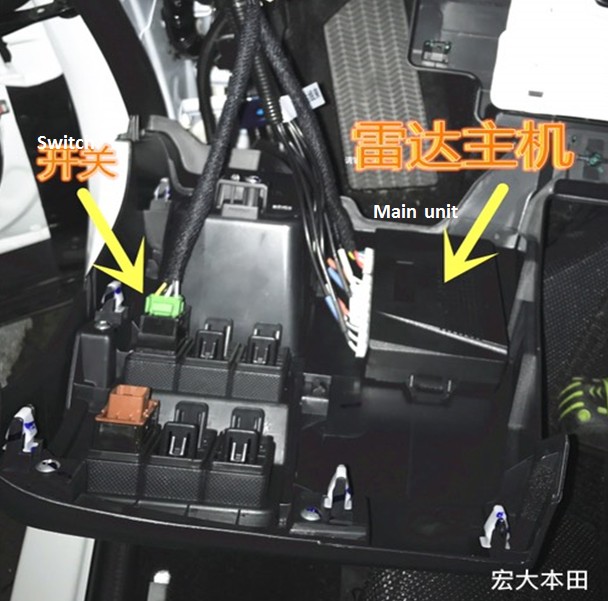 21. Radar host wiring orientation map! The power supply is in front! The color arrangement must
be in the order of red, white, blue and black! This will correspond to the orientation of each sensor!
Warning! The main box is strictly prohibited from hot plugging!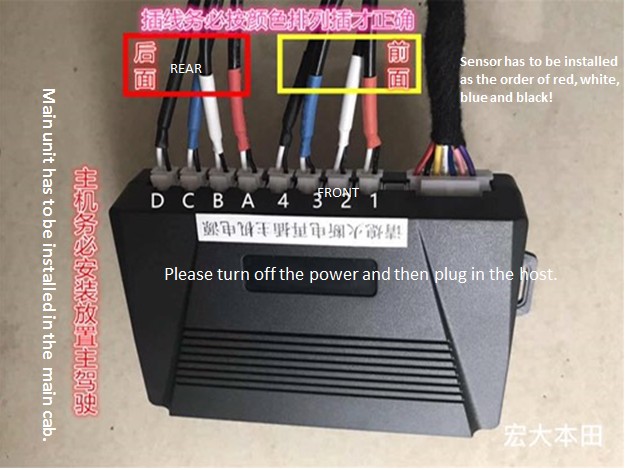 22.  Front sensor working with D gear.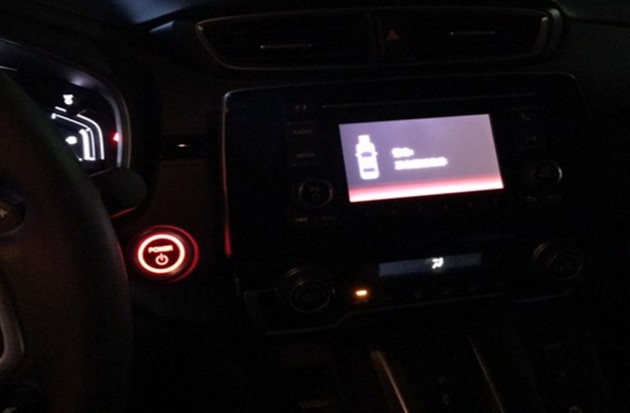 23. Rear Sensor working.