Night Vision Rear View Camera Truck And Trailer Parking Sensor
Night Vision Rear View Camera Truck And Trailer Parking Sensor
Night Vision Truck Tralier Reversing OE Style Camera Parking Sensor
Function
Parking sensor is consist of microprocessor, ultrasonic transmitting and ultrasonic amplifying circuit. It calculated
the distance by ultrasonic echo time and alert driver by beep sound and rear view image on display monitor in rear blind zone to achieve safety warning.
It designed specially for truck and trailers under all weather design. The main unit box are sealed waterproof and sensors are OE factory sensors in China. It need to drill holes at rear bumper and fixed by screw to make it more stable.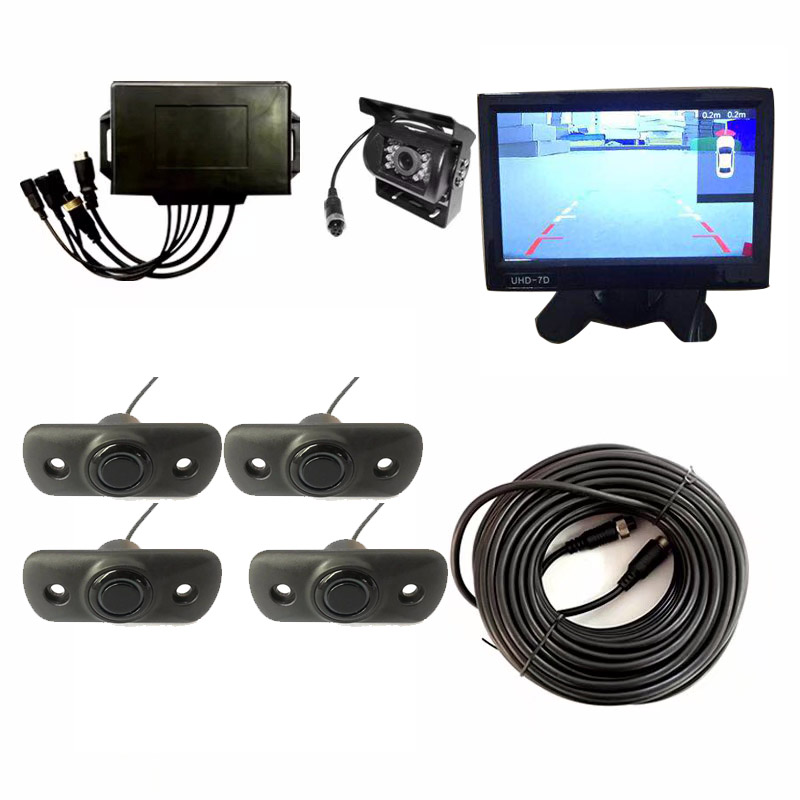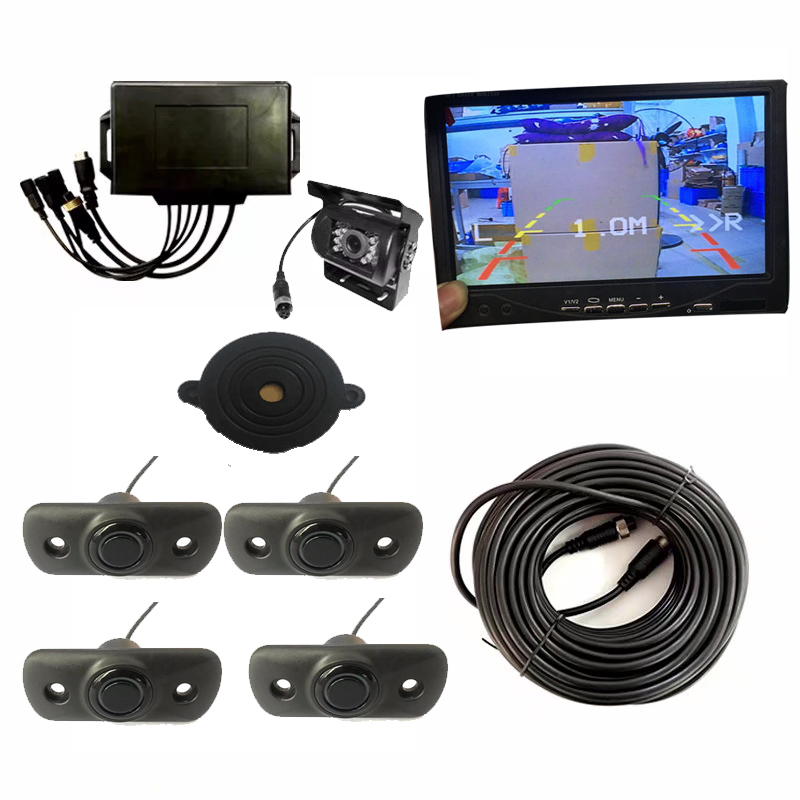 Product Parameter
1. Sealed Main Unit Control Box
| | |
| --- | --- |
| Operating voltage | DC12V-32V |
| Operating current | 20mA-200mA |
| Ultrasonic frequency | 40K±1K |
| Working temperature | -30+80ºC |
| Waterproo rate | IP67 |
| Size | 16.2cm*8.7cm*4.6cm |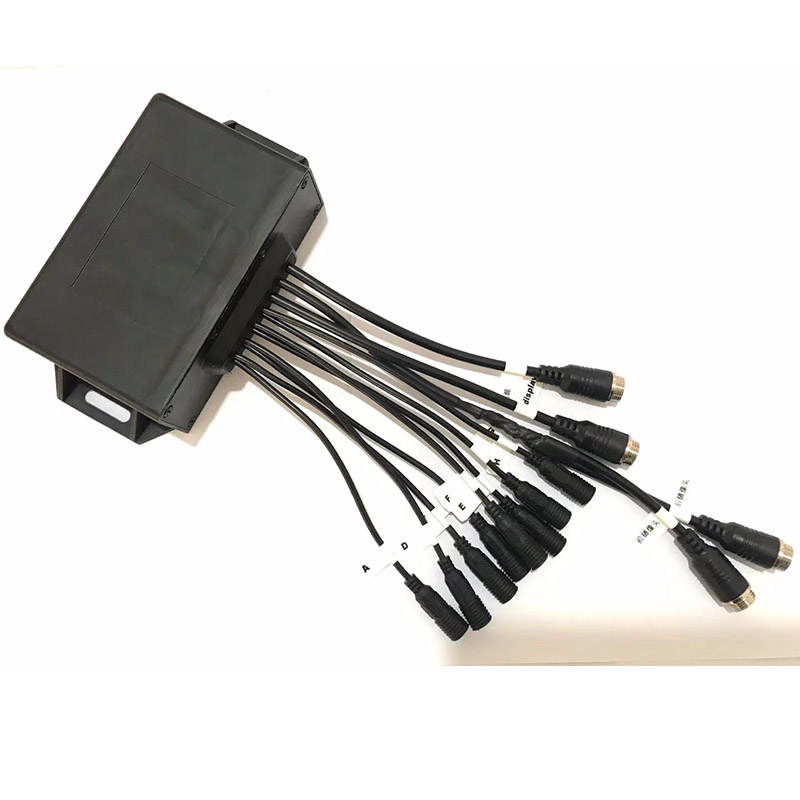 2. OEM S1A 25mm sensors
| | |
| --- | --- |
| Function | transceiver |
| Centra frequency | 40±0.5KHz |
| Acoustic pressure level | >110db |
| Receiving sensitivity | >-70 |
| Aftershock time | ≤1.6ms |
| Full angle | 60°±10% |
| Y-axis directionality | 50°±10% |
| Free capacitance | 2000±10% |
| Maximum input voltage | 140V |
| Working temperature | -30ºC~+80ºC |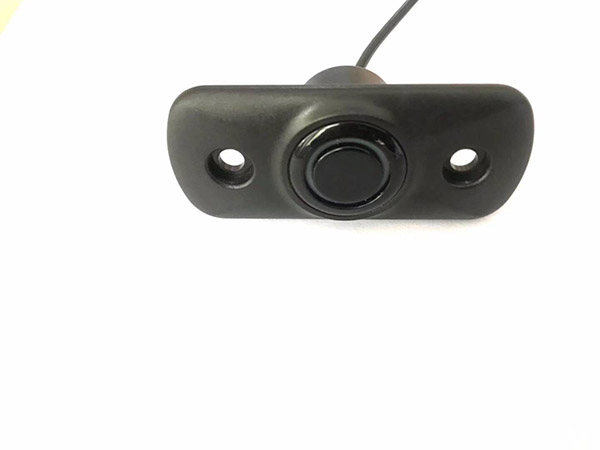 3. HD Sony Chip Camera with night version and ruler
| | |
| --- | --- |
| Image sensor | 1/3 ' SONY CCD ICX639 |
| Resolution | 600TV Line |
| Working temperature | DC12V-24V |
| Working temperature | -25ºC~+70ºC |
| TV system | NTSC/PAL |
| Lens angle | 120 ° |
| Waterproof rate | IP67 |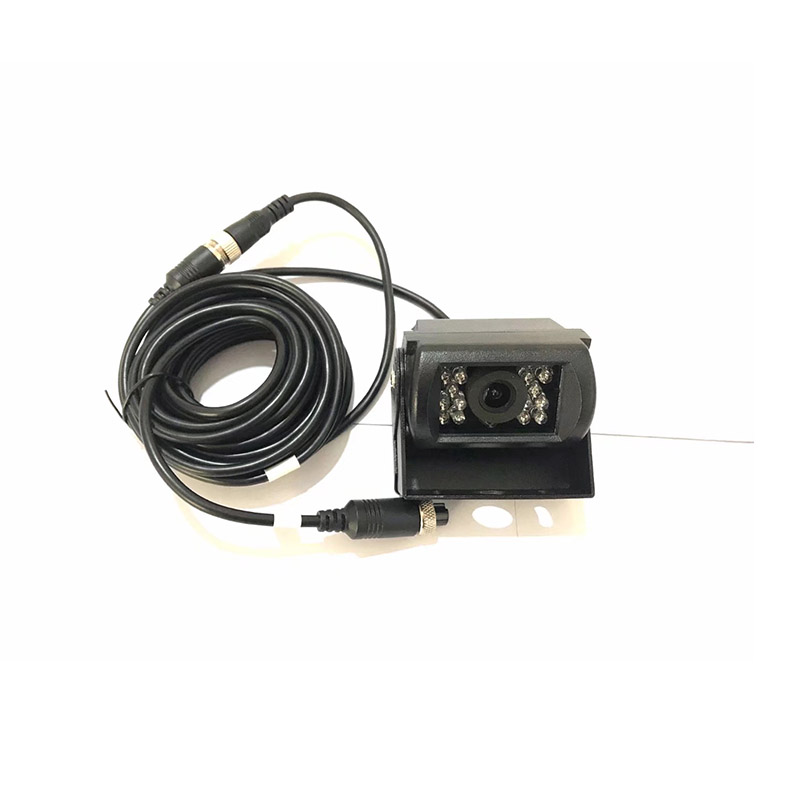 4. Buzzer alarm
| | | | |
| --- | --- | --- | --- |
| Item No. | Obstacle distance | Beeping | Safety |
| 1 | <50cm | Bi………. | Danger, stop right now |
| 2 | 50cm-60cm | Bi.Bi.Bi. | Danger |
| 3 | 70cm-100cm | Bi..Bi..Bi.. | Warning |
| 4 | 100cm-140cm | Bi…Bi… | Warning |
| 5 | 150cm-180cm | Bi….Bi…. | Safe |
| 6 | 180cm-300cm | Silent | Safe |