Sound Alarm Parking Assit Reverse Sensor
Sound Alarm Parking Assit Reverse Sensor
Sound Alarm Parking Assit Reverse Sensor
CB01-4S1A sound alarm parking assit revese sensor can be installed either on front bumper or on rear bumper.
Distance data can be output by feet or meter.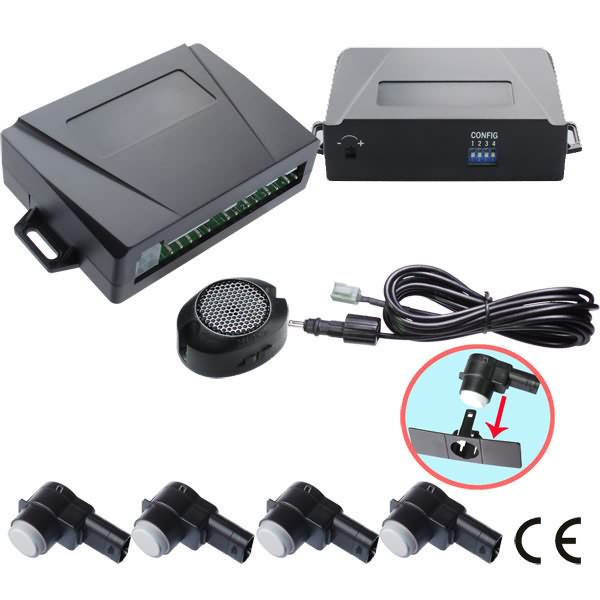 Specifications
1) Car Front & Rear 4 Parking Sensor System , fit for all passenger cars;
2) Model number: CB01-4S1A. 
3) Sensor diameter:16.5mm Double Angle sensor. Horizontal detection: 100 degree
4) Sensor cable:2.5m with IP67 waterproof connector.
5) Sensor detection:0-2.5m. 
6) Display range:0-2.5m.
7) Built-in buzzer range:30cm-1.5m.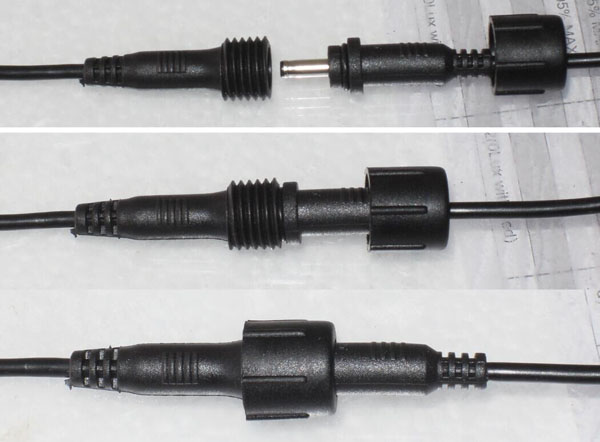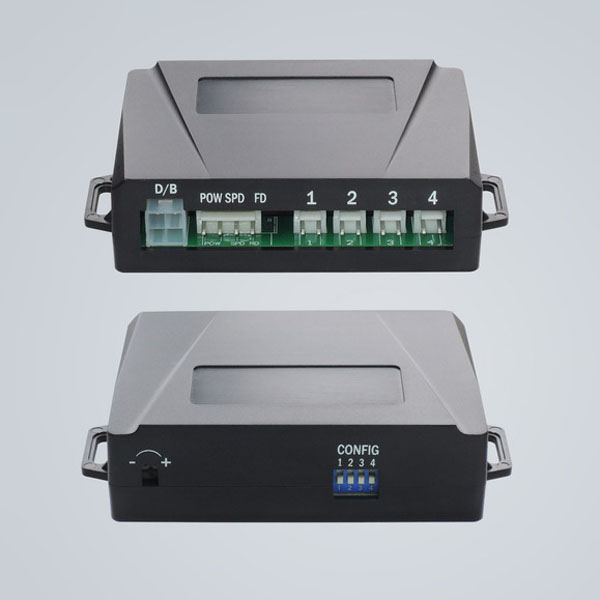 8) Sensor sensitivity is adjustable. You can adjust sensor sensitivity by yourself if it's too strong or too weak. 
9) You can also choose the front parking sensor system to install at front or rear parking sensor system to
install at rear bumper by your choice.  There are brake activiation and speed activation availble. You can adjust CONFIG1
on to choose front system or off to as rear system.  CONFIG 2 on to choose speed activation and off to choose brake activation
for front system.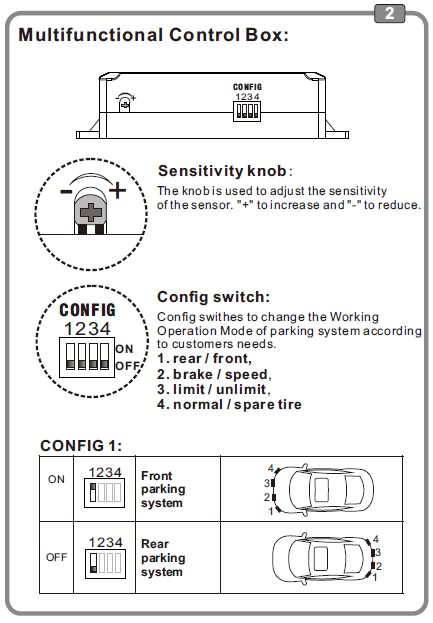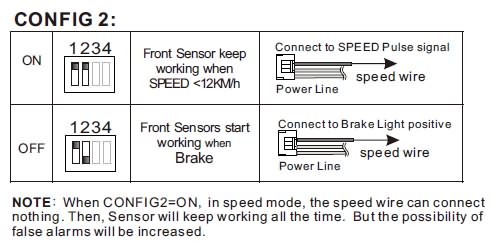 10) If the side sensor is too strong to detect the side obtacles, the system will make false alarm, even it 
is safe now. Don't worry. You can use CONFIG3 OFF to make side sensor detection limited to 80cm. System
will not make bip alarm or show distance more than 80cm. It can adjust the annoying bip sound. 

11) However, some SUVs or Cars have spare tire or tow bar. Parking Sensor system will make constant bip
or show -P when it detects them. Never mind, you can choose CONFIG4 to remember 25cm from the rear bumper. 
Pls do not remove the spare tire or tow bar after the parking sensor system remembered. If removed, system will mark
it as obstacle and alert drivers again.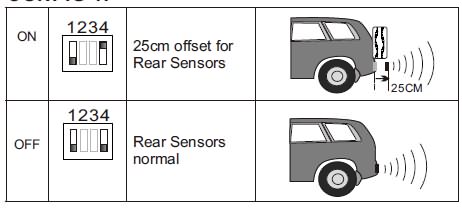 12) Buzzer working distance is from 0-80cm for front system and 0-1.5m for rear system. And your LED display will 
show to relative light color (red-yellow-green) accordingly.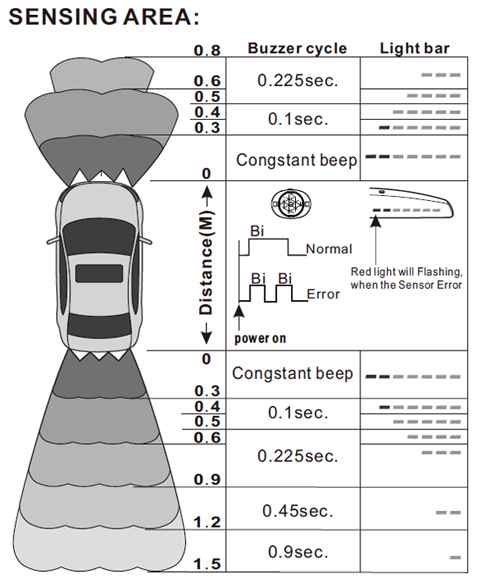 13) Pls install the sensors not less than 45cm to avoid detecting ground. And turn a certain angle for
side sensors.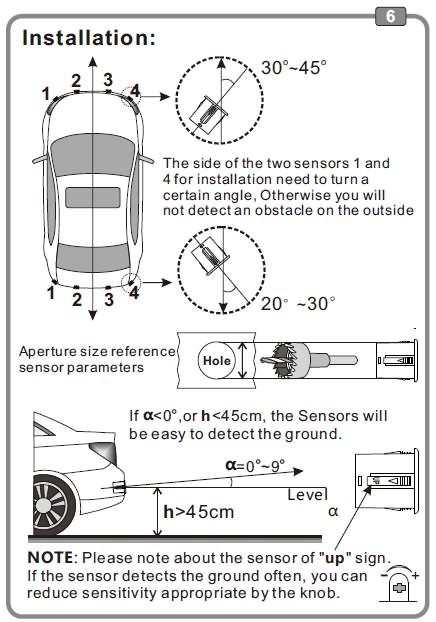 14)Package and Shipping.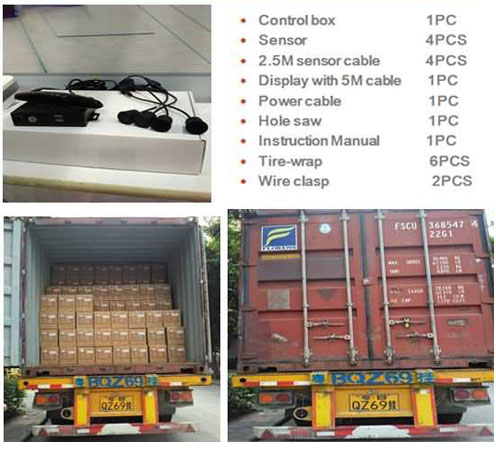 Sound Alarm Parking Assit Reverse Sensor
Neutral Package: White box
QTY: 10.0 SETS .
N.W.:8.5 KGS .
G.W.: 9.5 KGS .
Volume:0.042 cubic meter
Delivery date: 3-5 days after payment received. Sample: one day after payment received. 
Payment: TT, paypal and western union. 
Price Term: Exw
MOQ: 100sets. Sample available.
Welcome to contact for more details. Skype: rittaliyan. WhatsApp:+8618681571251. Email: Lylia.l@juneelec.com