Truck Trailer Commercial Vechile LCD Display 6 12 26 Tire Pressure Monitoring TPMS System
Truck Trailer Commercial Vechile LCD Display 6 12 26 Tire Pressure Monitoring TPMS System
Truck Trailer Commercial Vechile LCD Display 6 12 26 Tire Pressure Monitoring TPMS System
This system is for truck, trailer and commercial vehicles. There are 6 tire to 26 tires available. Customers can choose the actual
sensor according to your tires you need. 
The operation frequency is 433.92MHz ±68KHz. The LCD is 2.8 inch. Battery can be used more than 5 years. 
Features
1) Internal TPMS,6 tires to 26 tires
2) TRUCK's power DC9V-DC30v
3)  With rs232 port, can be connected to orther device, for example GPS module, Navigation ect.
4) The monitor can be installed in the truck and not fixed on the dashboard, we named embedded
5) Operating frequency: 433.92MHz ±68KHz    
6) Low pressure alarm threshold default: 10Bar
7) High pressure alarm threshold default: 12Bar and you can setting it by yourself  
8)  It requires professional installation tire removal tool              
9) High-definition 2.8-inch black/white LCD display
10) Reapter included for trailers.
11) Battery life: >5 years. 16 hours/day
12) Warranty: 1 year.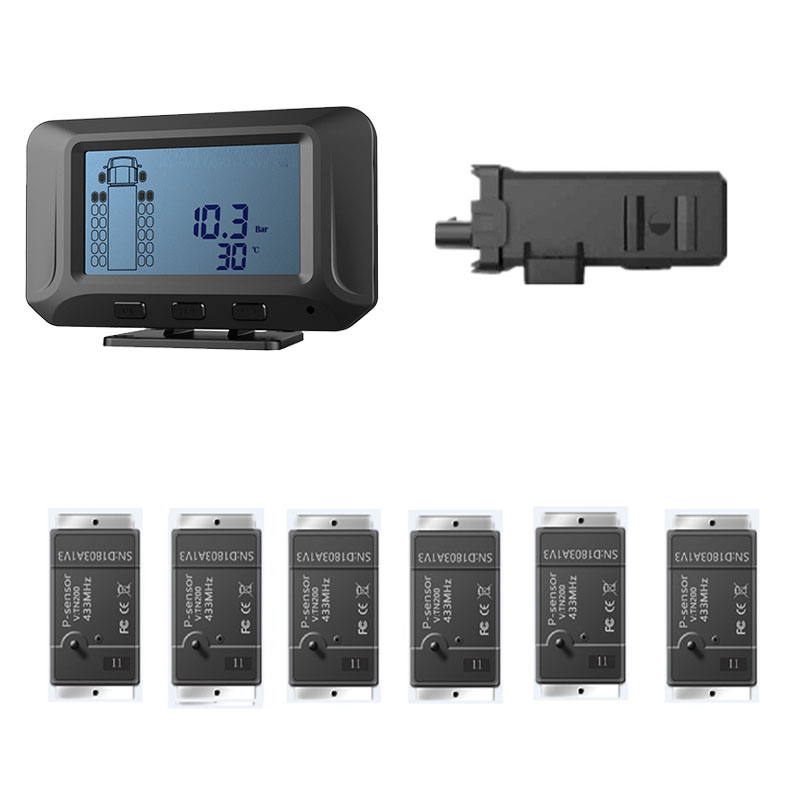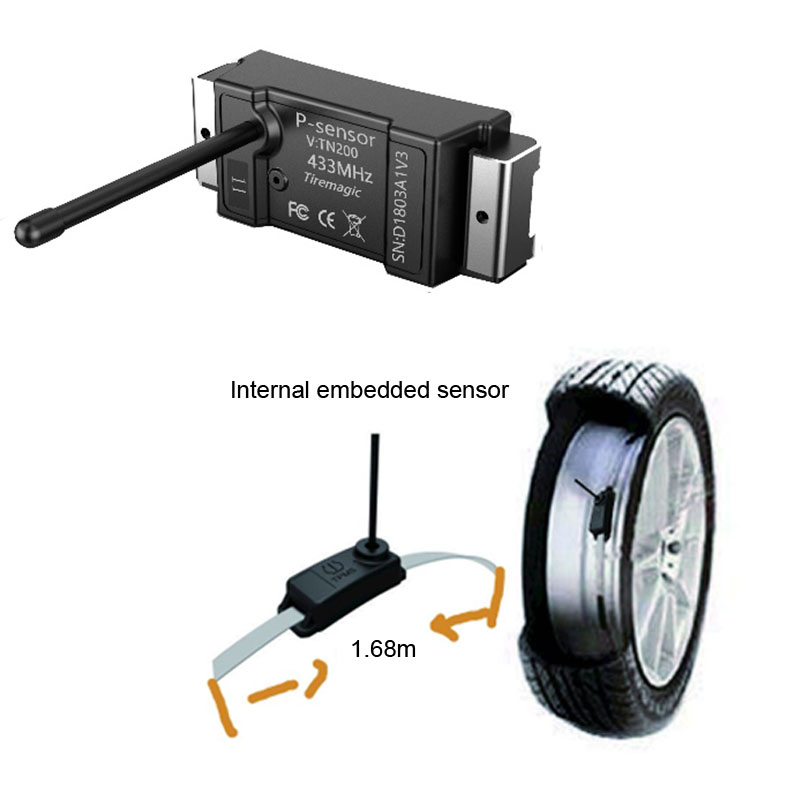 Product Parameter
Display
| | |
| --- | --- |
| | |
| | |
| | |
| Static current | |
Default warning value
| | |
| --- | --- |
| Low pressure alarm threshold default | |
| High pressure alarm threshold default | 12Ba and you can setting it by yourself |
| | |
Sensor
| | |
| --- | --- |
| | |
| | |
| | |
| | |
| | |
| | |
| | |
| | ≥ 5 years |
| | |
Receiver
Repeater